​We are completely invested in the success of all our students. Not only as soccer players but as young individuals.
Our mission is to help youth players maximize their potential. Helping young athletes achieve their personal goals while developing confidence and skill.
Your child will not only have the most fun soccer experience with us but also the most beneficial.
(tyehm-poh) n. time
We focus on advancing technical skills, helping players find better comfort and confidence on the ball. This is why we're called "Tiempo," meaning "time" in Spanish. As we know every great player needs to have the ability to create time for themselves on the ball.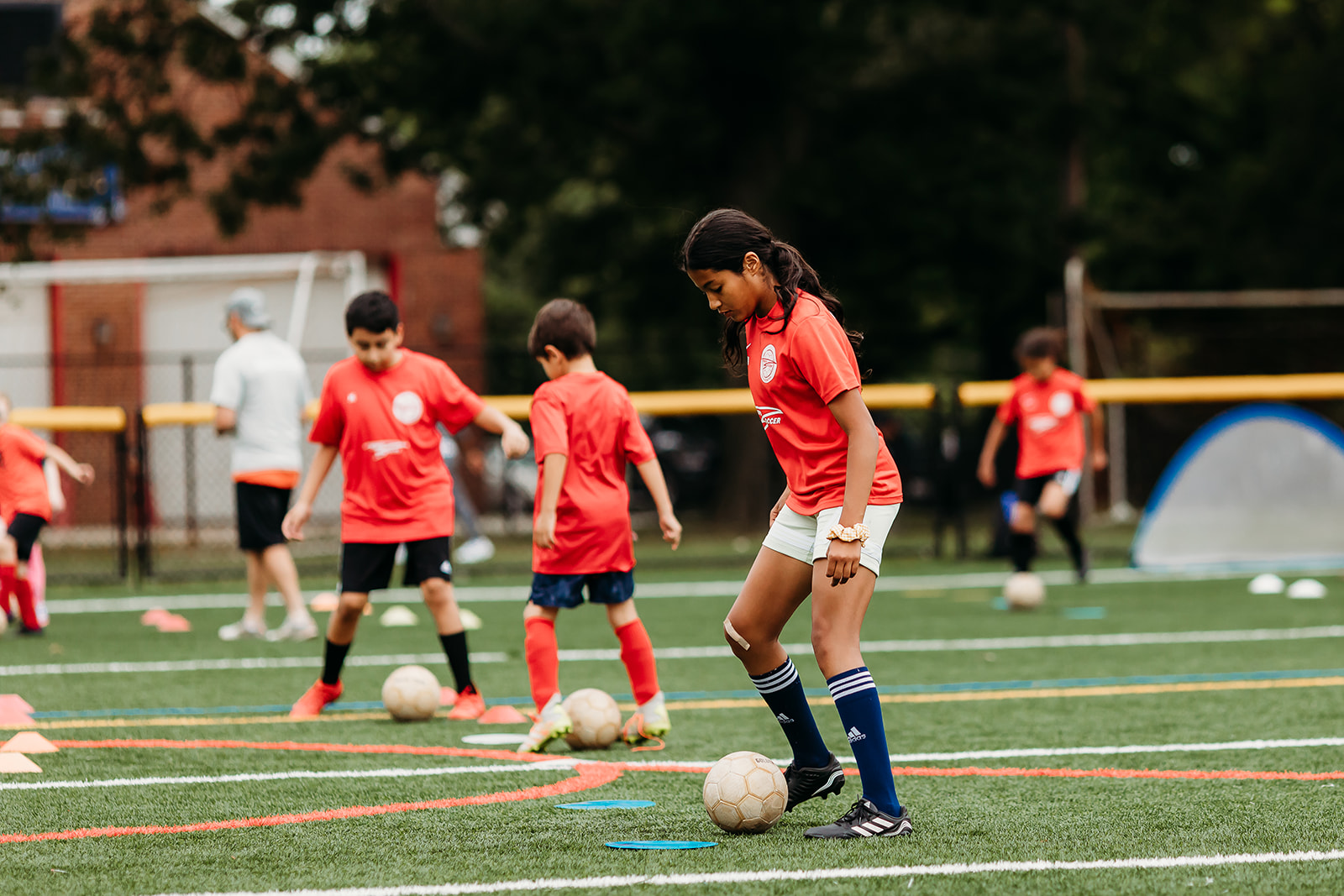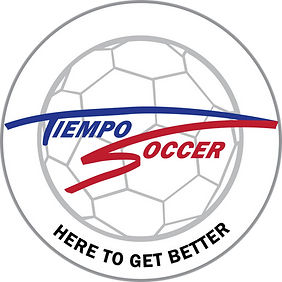 Calm, reliability, and composure. The ability to remain calm in the midst of chaos, Being reliable when you're needed most., not only on the field but in life.
Love and passion. In both our beautiful game and in life we need love and passion.
This represents the vision of what we expect our journey would look like going from A to B.
This is what the journey is like in reality, with its ups and downs. But in the end, you are right where you're supposed to be, where vision meets the journey.
Our Motto:
#HereToGetBetter
Not only do we say it at nearly every session but it's a constant reminder to players that the only reason we do anything is to get better. Whether on or off the field we look for self-improvement. looking to learn, grow, and be better.
"I think the quote, 'Be who you needed when you were younger,' pretty much sums it up for me. It reminds me why I do what I do. And keeps me focused on becoming the top quality coach and mentor kids need today."
- Coach Fernando, Founder
Coach Fernando started Tiempo to help youth players achieve their goals. His focus is on mentoring youth to reach their full potential on and off the field.
He started the program after years of coaching in various club and academy environments. He knew there was a gap in providing players with a program 100% focused on long-term development.
He started Tiempo because he wishes he had a program and mentor to guide his development when he was younger. Someone to teach him what he knows today.
Coach Fernando is one of the best soccer trainer and is excited to share his passion, knowledge, and experience with youth players who are eager to learn and improve. He is dedicated and invested in the individual success of all his players.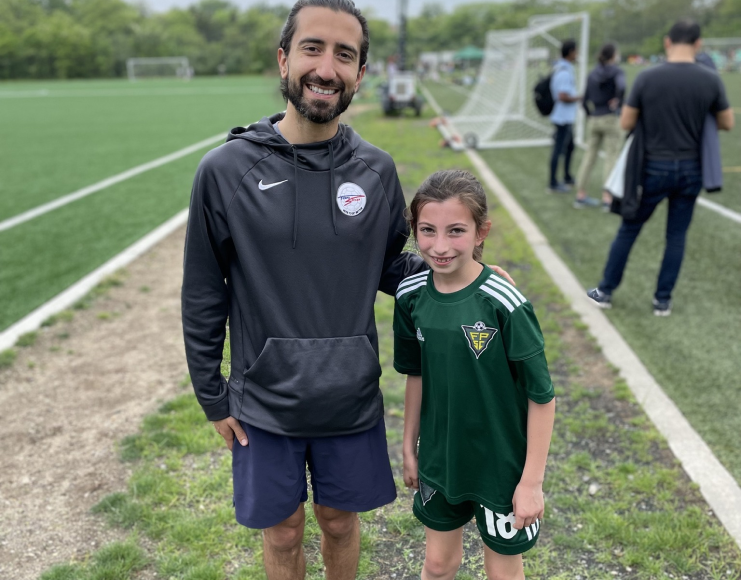 Hear From Our Happy Long Island Parents
Find out why so many families prefer us over others!
Coach Fernando is great at working on the technical development that most clubs don't take the time for! Thank you Coach!!!
Tara Mrwik Palacios
2023-02-04
Tiempo Soccer brings the joy back to soccer! Coach Fernando and his staff are great with the kids. My daughter is always excited to attend each week. So glad we decided to be a part of the Tiempo family!!
Christopher Savard
2023-02-01
Coach Fernando is amazing. His ability to teach the kids and keep it fun is what I really love about this training. I have seen significant improvement in my child's footwork and skills.
Fabian Cristian
2023-02-01
Tiempo Soccer Academy will provide the tools for you or your child to be a successful athlete, on and off the field. Our daughter has learned a great amount of skill that we have seen her apply during her matches. Aside from this, we have seen her pick up great habits at her team practices and as she develops/trains on her own. Coach Fernando and team have stressed the importance of good habits (self motivation and accountability) that will transcend beyond off the pitch. From a client perspective, you will be provided with valuable feedback and detailed information to help you make choices for yourself or child. A strong communication plan will lead to a successful relationship and Tiempo has done just that. We look forward to our daughter continuing to grow and GET BETTER!
Megan Sullivan Diebold
2023-01-29
My children have been have been participating in tiempo for about 6 months now. My daughter works with Coach Fernando and my son does goalkeeper training with Coach Bruno. It's been wonderful to watch their skills and confidence grow, both on the field and off. Their interest, enthusiasm and commitment to the sport has grown as well. Coach Fernando and Coach Bruno are highly engaged and attentive, and do a good job communicating with us about how our children are developing. Overall, we are very satisfied with this program.
After only 7 or 8 weeks of training with Tiempo we've noticed a change in my daughter. I wasn't sure if she was improving at first… but it was REALLY evident last weekend at a tournament with her club team. Her foot skills have seriously improved and she has much more confidence on the ball. We were so proud of her and what's better, she was proud of herself too! Fernando has created a fun and competitive environment for the kids to use their creativity on the ball. After seeing the improvement first hand after such a short time, we're excited for what's to come! We are definitely here to get better.
My son is doing Futsal Fridays this winter and he loves it. He is gaining valuable skills while having a great time. My jaw almost hit the floor the other day when he was given an opportunity to go skiing and he turned it down because he would have had to miss his Friday soccer if he went. That is a true testament to the quality of the program Fernando has put together.
Bridget Giammarino
2022-11-13
Tiempo has truly changed my U12 daughter's level of play. This change is of course with her skill but also I see a change in her mentally. She has more confidence and plays more aggressively. Fernando has a way of building up the players and showing them what they are capable of. I highly encourage anyone that is considering using Tiempo to give it a try!
Great coach that focuses on the player individual needs. Highly recommend if your child needs that second layer of training that's not with his/her current club team.
"Players need a coach who can invest in and develop them on and off the field. Someone who can guide, mentor, and instill confidence in them. Many players are left behind or don't reach their full potential because they don't have someone helping them get there."
- Coach Fernando, Founder
Goalkeeper Program Director
Having played at a professional level in Brazil for famous national first division club Vasco da Gama and in Rio de Janeiro's regional first division clubs Boavista S.C, Duque de Caxias and Tigres do Brasil, as well as division 1 college for St. John's University in NY, our Goalkeeper coach acquired a significant length of experience and the best goalkeeping techniques in the world to pass along to our players. 
With his family from Colombia, he prides himself on being a Hispanic American. Brian is a first-generation American through his father and second through his mother.
Due to his Spanish background, he played soccer at a very young age reaching milestones not only for himself but for his family.
Coming from an athletic family background he knew he wanted to play a sport at the highest level possible. Football (soccer) was the sport that he fell in love with for the passion and the gameplay and the community.
Brian played at Valencia FC academy, and Hicksville American soccer club when he was younger and played division lll college soccer at SUNY Old Westbury.
Coach Brian joins the Tiempo family from an athletic background, growing up playing competitive hockey, soccer and baseball as well as other sports. It wasn't until late in high school that he decided to continue soccer as his main sport.
Brian played goalie for Division 2 St. Thomas Aquinas College, along with being a sprinter/jumper on the track team and a kicker/punter on the football team, for 2 years before transferring to Queens College to continue soccer and track. Brian has continued to play competitively in the UPSL and most recently in the EPSL.